คำอธิบาย
SWIPE ANTI-FOG
Reactive with a swipe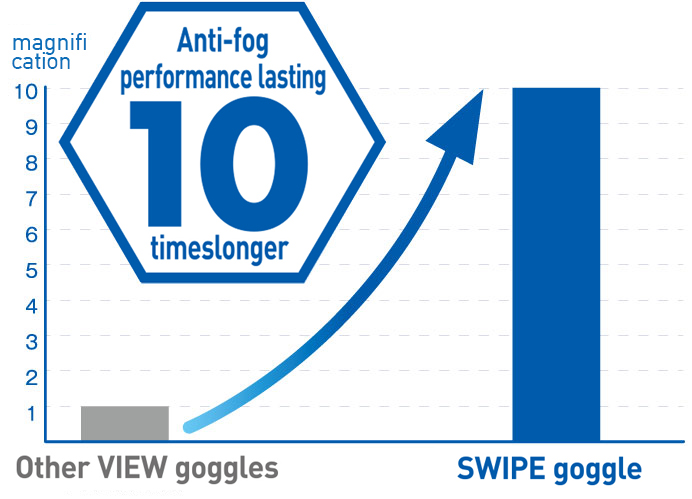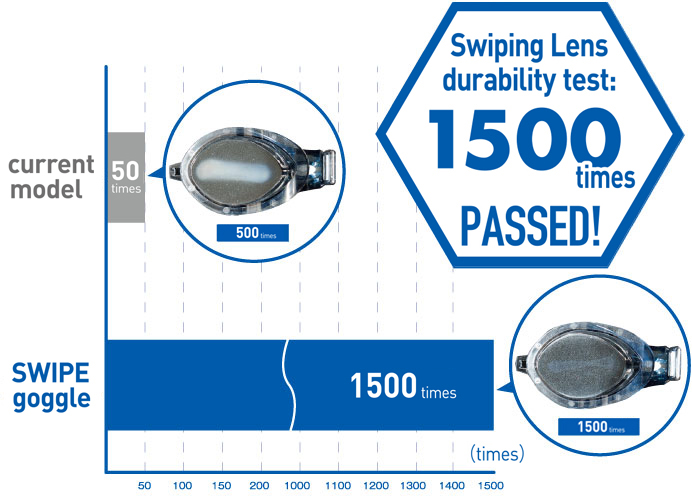 How it works
1. When lens fogs
2. Remove dirt by scrubbing
3. Clear vision will be restored
How to maintain
1. Wet the lens surface
2.Swipe the lens 5 to 10 times with your finger strongly
3.Rinse the lens surface with water
※Wet the inside lens surface and firmly swipe a few times with your finger.
※Anti-fog will eventually deteriorate with long term use.
※When anti-fog does not perform as before, please use an anti-fog liquid from our company. Other company's anti-fog liquid may cause damage or cracks to the plastic lens.
V230ASAMC

SWIPE ANTI-FOG

Tabata's anti-fog uses a water layer to avoid fogging. However when oil or other particles stick to the lens, the anti-fog performance decreases. "SWIPE ANTI-FOG" can clean the lens by 5 to 10 finger swipes and clear vision will be restored. Compared to other VIEW goggles, the new SWIPE goggle anti-fog lasts 10 times longer.

T.P.E. SEAL

VIEW's T.P.E. Seals provide maximum comfort and water-tightness over extended periods of use. The T.P.E. Seals are able to be manufactured in numerous color combinations, unlike premium grade silicone.

UVCUT

VIEW's UV Cut technology provides superior protection from harmful ultraviolet (U.V.) rays. Increasing exposure to U.V. rays which damage the skin and eyes has become a serious problem. U.V. protection provides greater eye protection during outdoor use.

AMP (Lens:AM / Mirror:P)

VLT

39%
GBSH (Lens:GLB / Mirror:SHD)

VLT

17%
SKOR (Lens:SK / Mirror:OR)

VLT

28%
VOGO (Lens:VO / Mirror:GO)

VLT

14%Some colors may not be available in all markets, please contact your VIEW retailer or distributor.